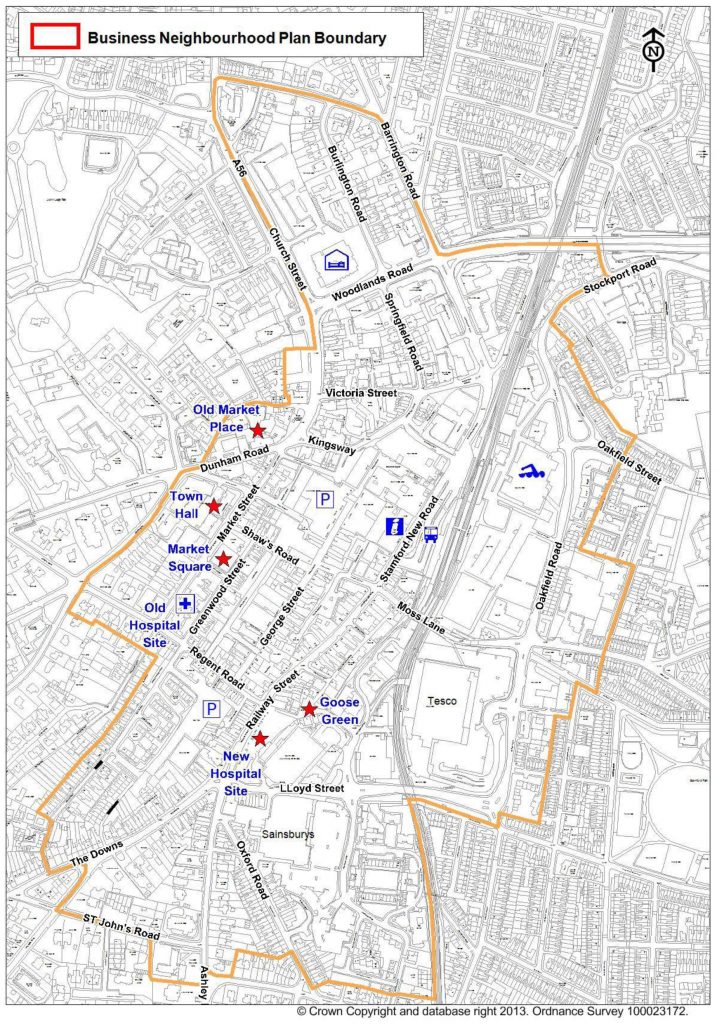 A plan, known as a 'Neighbourhood Business Plan, has been created for Altrincham Town Centre to guide the development of the Town Centre through to 2030. The plan defines the uses to which land within the Town Centre can be allocated; it also influences the policies that will determine the size and design of future buildings and spaces.
The Localism Act in 2011 presented the opportunity for the community of Altrincham to take responsibility for planning the future of its own town centre. A number of local residents, local business owners and others took this opportunity, and formed a Limited Company which then engaged widely with the Altrincham public to define a plan for the Town Centre that provides an up-to-date planning context for the ongoing evolution and development of the town.
The plan involved three stages of public consultation, concluding in a referendum in 2016 for Altrincham Town Centre residents and business which approved the plan. Following the endorsement of the plan from the Altrincham community, it was adopted as a legally-recognised planning document in 2017.
This plan, which will be 'live' from 2017 – 2030 can be accessed here: Submission Plan
A supplementary annex to the plan, containing a number of non-statutory issues, indicating other areas which the local community feel would further improve the town centre if progressed, can be found here:- Supplementary annex to the plan
A document providing further detail on the three public consultations can be found here:- Consultation Statement
Finally, the Altrincham Neighbourhood Business Plan continues to be monitored and adapted as appropriate by members of the Altrincham Neighbourhood Business Plan Forum. Further information on this Forum, including queries relating to membership, can be obtained by using the contact form.